Below is our roundup of great family Halloween costume ideas.  Trick or Treating has never been so fun as when the whole family gets in on the fun!
DISNEY PRINCESS THEMED COSTUMES


Create enchanting and magical memories. Here are some of our most popular Disney Princess and Prince Charming costumes that are perfect for the entire family.

Prince Charming Costume
Snow White Costume
Ariel Sparkle Costume
Belle Sparkle Costume
Cinderella Sparkle Costume
ELVIS THE KING OF ROCK-N-ROLL THEMED COSTUMES


Elvis The King of Rock –N-Roll Themed Costumes The King Lives! Elvis costume themes are a timeless favorite when it comes to Halloween costumes.

Elvis Mascot Costume
Elvis Costume
Elvis Costume
Elvis Jumpsuit Costume
Rock-N-Roll King Pet Costume
Check out Halloween Express for these family fun costume ideas!
The LEGO Family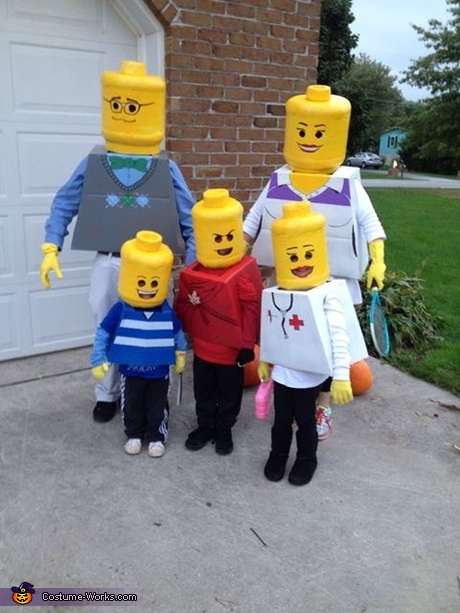 Lego Family
Sent in by April to our 2013 costume contest.
Whether your family loves Legos from building endless Lego creations or watching the Lego movie, surely some fascinating creations can be imagined from these bright blocks as this family has done with Styrofoam and paint and a few other things. It's so interesting to see how the simplest things (a cardboard box) can be transformed. What other toys can your kids never part with? A favorite doll or bear? Why not try to replicate them so your child can BE their companion for an evening?
Her Majesty the Queen and her Royal Guard
Minivan Stick Figure Family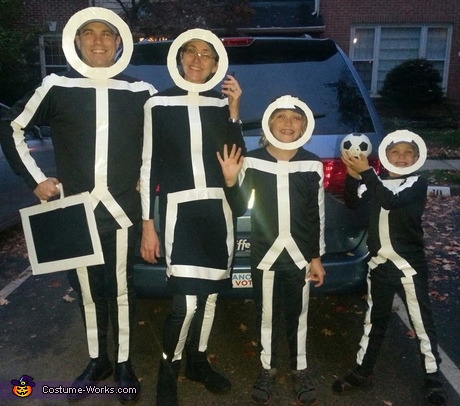 Sent in by Sarah to our 2013 costume contest.
This very creative family took an idea from everyday life and turned it in to a simple, very creative collection using duct tape and cardboard and black clothing. There are so many places to pick up ideas – a trip to the zoo, a hike up a trail, a visit to the supermarket can turn into knockout family costumes like the minivan stick figures.
A Christmas Story Family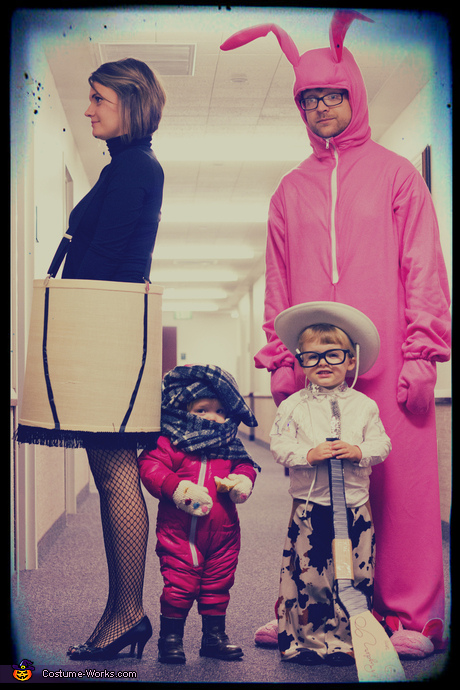 Sent in by Celeste to our 2013 costume contest.
Favorite movies and TV shows are classic favorites from which to costume recognizable characters that go together as this family did from "A Christmas Story." Harry Potter, anyone? Of course Sesame Street. Yes, Avatar!
Check out these and many more great family costume ideas at Costume Works.